Fly trout Öland
Adresse: Hulterstad 110, 38662 Mörbylånga
Karte anzeigen
Adresse: Hulterstad 110, 38662 Mörbylånga

Time and place can be crucial...
Our season stretches from the middle of September, throughout the winter, until the orchids start to bud in the middle of May.
We dedicate most of our time to finding experiences on southern Öland, both along the western and eastern coast. For us, southern Öland includes everything south of Ekerum and across the island.
Öland offers a long coastline with many bays to choose from. Some waters are shallow, but others can be more difficult to master.
Mehr anzeigen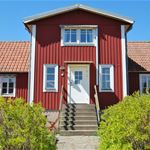 Bed & Breakfast
Entfernung: 553 Meter
Im Straßendorf Hulterstad im Südosten Ölands, etwa 30 km von der Südspitze.
Camping
Entfernung: 6,8 km
Naturschöner Familiencampingplatz im Südosten von Öland.
Bed & Breakfast
Entfernung: 8,5 km
Mitten im einzigartigen Weltkulturerbe Mörbylånga-Tal und Stora Alvaret im Dorf Kastlösa auf Süd-Öland liegt das Bed & Breakfast Alvargården. Wir haben das ganze Jahr über geöffnet, unsere Zimmer sind hell und freundlich und bieten eine wunderschöne Aussicht auf den Garten, das Dorf und Alvaret. Haustiere ist nicht erlaubt.