Fly trout Öland
Address: Hulterstad 110, 38662 Mörbylånga
Show map
Address: Hulterstad 110, 38662 Mörbylånga

Time and place can be crucial...
Our season stretches from the middle of September, throughout the winter, until the orchids start to bud in the middle of May.
We dedicate most of our time to finding experiences on southern Öland, both along the western and eastern coast. For us, southern Öland includes everything south of Ekerum and across the island.
Öland offers a long coastline with many bays to choose from. Some waters are shallow, but others can be more difficult to master.
Show more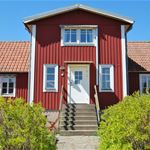 Bed & Breakfast
Distance: 553 meters
In Hulterstad's linear village, south-east Öland, approx 30 kilometres from the southern tip.
Camping
Distance: 6.8 km
Stenåsa Stugor & Camping is a beautiful family campsite in natural surounding on south east Öland.
Bed & Breakfast
Distance: 8.5 km
Alvargården Film & Kulturcenter is located in the village of Kastlösa by the Stora Alvaret on southern Öland, in the middle of the world heritage.