Ottenby Birdstation, Långe Jan and Naturum
Address: Ottenby 401, 386 64 Degerhamn
Show map
Address: Ottenby 401, 386 64 Degerhamn

Welcome to Ottenby and southern Öland.
Ottenby, on the very south of the island of Öland, is one of the top areas for birding in Sweden - 377 species have been observed here. A visit to Öland offers fantastic opportunities for bird studies all the year round.

Ottenby Bird Observatory was founded in 1946 and has ever since performed studies on migrating birds. Around 20000 birds are ringed each year. Also, the bird observatory is involved in bird migration research projects on the island of Capri, Italy, and in Nigeria.

Visit the tourist exhibition centre Ottenby Naturum and and learn more about the wildlife and culture of the area.
Show more
About this activity
Phone number

Phone number (booking)

46 0485-661093 Ottenby fågelstation

Mobile phone

+46 0485-661201 Restaurang, 44440 Naturbokh.

Street address 1

City (address)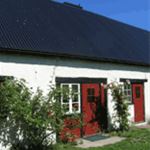 Hostel / Rooms
Distance: 14.8 km
Welcome to a typical row-village in the middle of the world heritage, close to wellknown sights as Ottenby Bird Observatory with the lighthouse Långe Jan and the Eketorp Fortress.
Hostel / Rooms
Distance: 22 km
The house of the lighthousekeeper in Segerstad is divided into two comfortable flats of about 100 sqm each with all commodities. Both sides where occupied from 1883 to 1967 by the families of respectively the lighthouse master and the lighthousekeeper
Bed & Breakfast
Distance: 28.9 km
Alvargården, how nice sounds the name? Perhaps just as great as the landscape's breath, a little bit beyond the sea. Pets are not allowed.